San-Vito-Lo-Capo beach is considered to be the best one in Sicily. It's located a 45-minutes ride from Trapani, close to Zingaro natural part (Riserva dello Zingaro).
It is about a one-kilometer sand beach.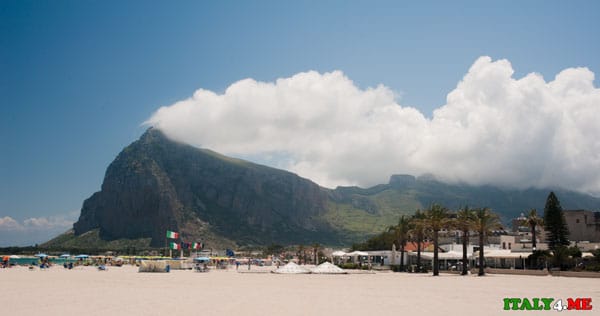 Every time being in Sicily, we do spend at least a day in San Vito. We've been there in June, September and even in November and February – the beach is amazing all year round. The most comfortable sea temperature is from May till the end of September.
Except for August and maybe the last two weeks of July, you will hardly find more than a dozen of people here.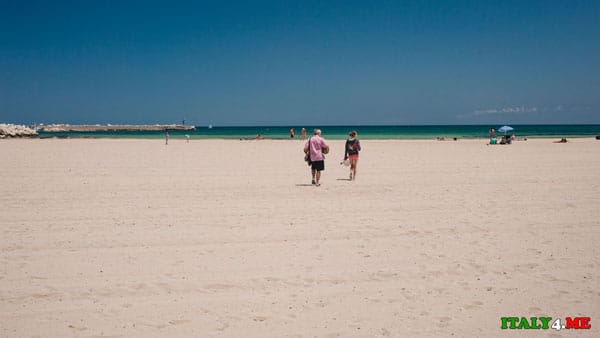 You can combine relaxing at the beach and exploring the region. So, you can stay in one of the hotels in San-Vito-Lo-Capo town based on my personal experience and feedback from our tourists. Besides, this author's guide and a 10-day plan around the island will be of use to you.
Deck chairs and sunshades cost 10 Euros per day, however in August the price is 2-3 times higher. But to say the truth it is not a deal to take a blanket as the sand is extremely fine and soft enough.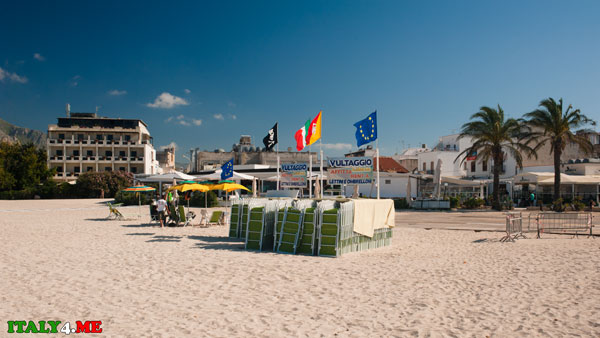 Besides, you will find here a shower with fresh water.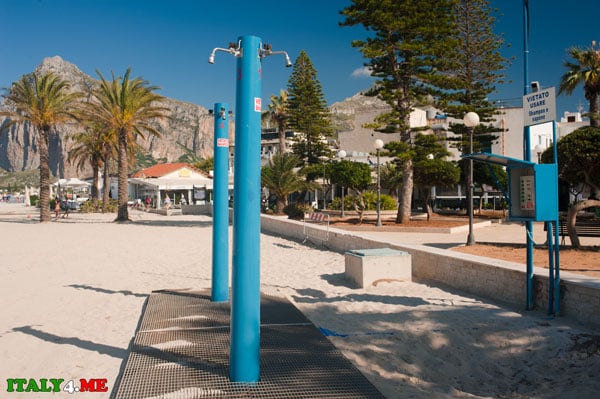 The volleyball and basketball playground is nearby.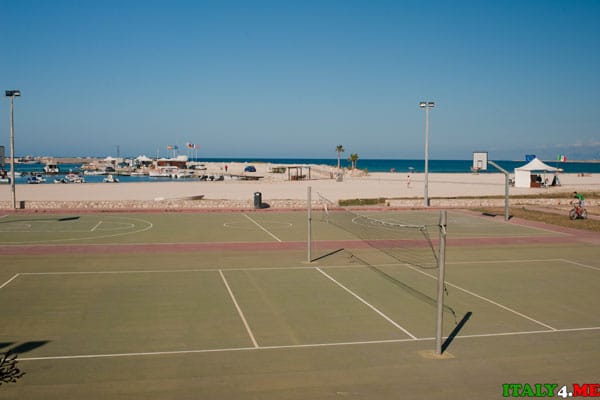 How to get to San Vito Lo Capo beach
As I mentioned already, the beach is 37 km (23 miles) from Trapani, follow line SS20 or SS187 on a map, both of the lines as soon as you drive by Custonaci will turn into picturesque SS16 road.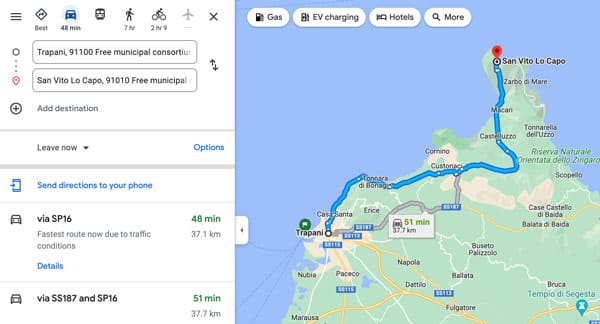 SS16 is partially serpentine and full of amazing views.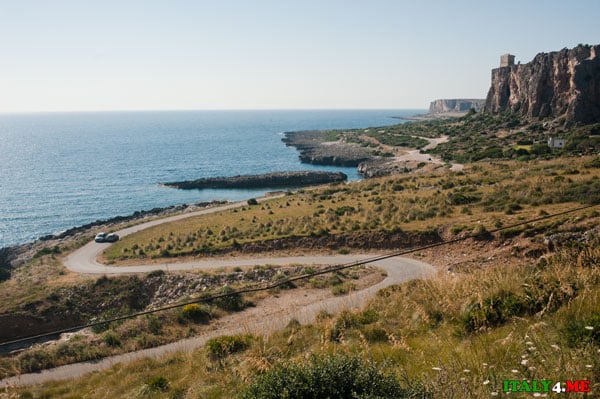 I always have a constant desire to stop every other 5 minutes to take pictures. Below is a photo of Monte Cofano mountain, which is in  Riserva Naturale Orientata Monte Cofano national park.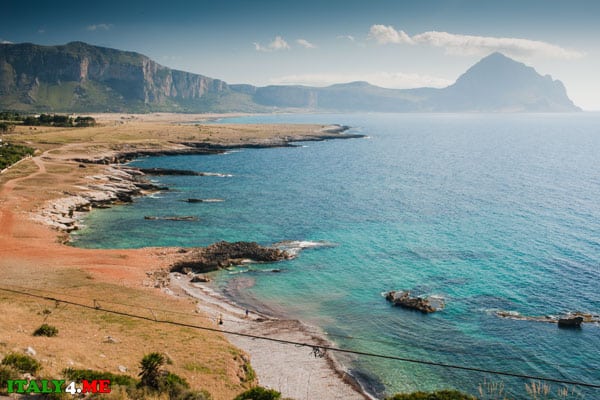 As an alternative, the first half of the day one can spend at the beach and after lunch have a walk in Monte Kafalo park. Official website is www.riservamontecofano.com