It only seems that the conversational Italian language of greetings is limited exclusively to "Ciao!" Today we will explore all the greetings in Italian with transcription and translation.
Several months ago I changed my workplace and came to another office. After a long timeout, I was excited and scared at the same time. My new colleagues sincerely surprised me by always smiling, saying hello, saying goodbye at the end of the working day, and apologizing.
How pleasant the morning is when you hear "Good morning!" with smiling faces, and on Friday night, along with the words "Goodbye!" you listen to wishes for a good weekend. Such short words but Italian intonations turn them into melody, and even if you are gloomy, you have no chance but to smile and enjoy life again.
It just seems that the vocabulary of greetings and goodbyes of Italians is limited exclusively to "Ciao!". Yet, this short word has conquered almost the entire Europe.
Let's dive deep into the history of this greeting. It appeared in the Venetian dialect and at first sounded like "s'ciao vostro," and before that "schiavo vostro." The translation of this word is "your slave" or "at your service."
However, they don't greet strangers like that. The word "ciao" is informal and is used between family members, relatives or friends.
Rule 1: Don't overuse 'Ciao' with strangers.
The traditional greeting of Italians and the second most popular is – Salve [s'alve]. This word came from the Latin language and was used during the Roman Empire. Today, it is used in situations where you do not know the people you begin to communicate with.
If you suddenly forget how to say hello, just wish a good day by saying – Buongiorno [Buongjorno]: 'buono' [buono] – good, 'giorno' [giorno] – day. Other greetings and farewell phrases are based on the same principle.
Rule 2: One can say 'Buongiorno' both in the morning and in the afternoon. The Italians' day starts in the afternoon, but one more wish of a good day is worth remembering – 'Buon pomeriggio.'
This phrase saved me from starvation in Brussels. For a long time, I had been wandering through the city's old streets, searching for a cozy restaurant. People were sitting around on the open terraces, and in front of them were delicious plates with dishes, but at that moment, I wanted only one thing – a large portion of fragrant lasagna. And among French dialects and English roll-offs, I heard the long-awaited Buongiorno! The Italian cafe was very close. I also said hello, and my greeting became the key to a wonderful and delicious dinner.
In general, a wish for something good is Italian style. This one is to wish a good Sunday – Buona domenica (in the Italian word "Sunday" we stress the 2nd syllable), a good weekend – Buon fine settimana (literally "good end of the week"), and have a great vacation – Buona vacanza!
But the day, as you know, goes by very quickly. The long-awaited evening for many is coming – the time when you can meet with friends, sit in your favorite restaurant or spend time with your family. The Italian evening comes after 5 pm, and it is Buonasera – 'buona' – good, 'sera' – evening.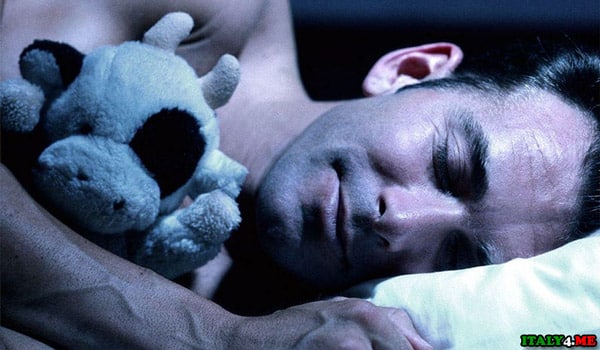 Rule 3: 'Buonasera' can be used after 5 pm. Then, it smoothly turns into a good night wish – 'Buonanotte.'
Honestly, I hate to say goodbye to good people and friends. In Italian, there are many variants of farewell words. For example, the familiar Ciao! – "Bye!"; very bright and emotional Arrivederci! – "Goodbye." If you plan to see your friends later, say A presto!, A dopo –"See you soon," or simply Ci vediamo! – "See you!"
However, if you are invited to visit someone, you will first hear Benvenuto! "Welcome!" And what will happen next – you will find out next time. A presto!