If you ask Italians what their favorite holiday is, they will tell you either Christmas (Natale) or New Year (Capodanno). And in fact: Italians are always looking forward to the December and January holidays, carefully preparing for them many weeks in advance.
Like any other nation, the Italians have a number of unique New Year's eve traditions and rituals that they carefully observe to "catch" good luck in the upcoming year.
Fireworks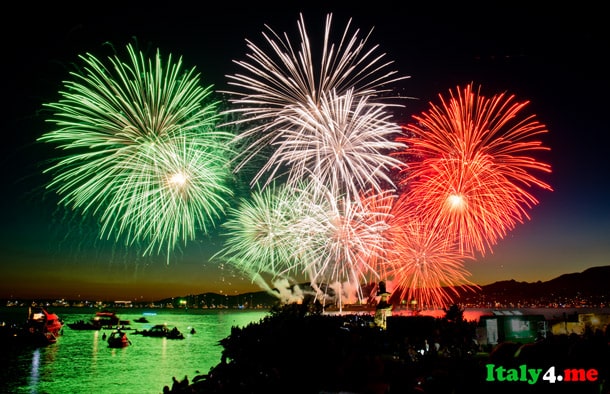 In Italy, on New Year's Eve, one can hardly fall asleep: festive fireworks blaze in the sky until the morning, like crackers. So what stands behind this tradition?

The Italians do not only set off fireworks and firecrackers to celebrate the New Year. They firmly believe that loud noise scares away evil spirits that may appear in the coming year.
01 January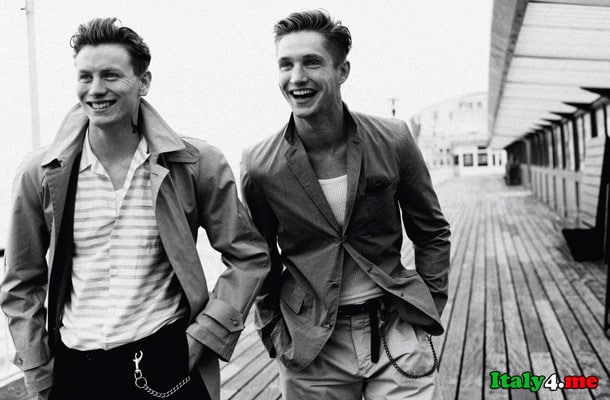 In Italy, there is an opinion that the new year will pass in the same way as January 1st. Therefore, the Italians will never work, borrow or lend money on the first day of the year.
Red underwear – main Italian New Year tradition
Residents of sunny Italy believe that the red color should undoubtedly bring good luck. Therefore, they are happy to dress up in red for the New Year's party. It can be either a suit, dress or trousers, or underwear.
Coins and candles
The Italians are obsessed with luring good luck on New Year's Eve. And they are ready for anything, just not to miss it. To do this, as already mentioned, they dress in red and put coins or candles on the windowsill – harbingers of prosperity.
"New water"
In some regions of Italy, there is a custom to bring "new water" from the spring into the house on the 1st of January. This is because Italians believe that water brought before sunset will bring happiness in the new year.
Any Tom, Dick, or Harry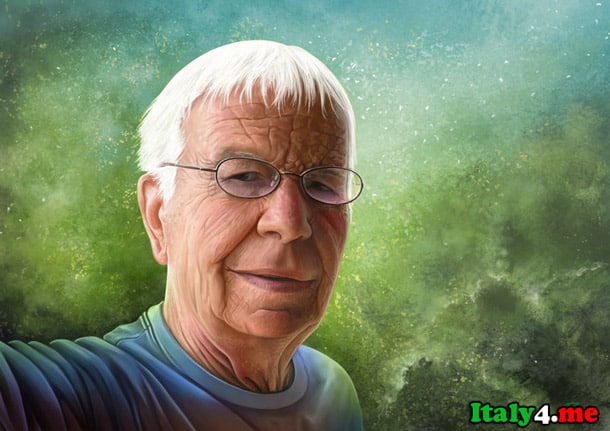 Another wonderful belief associated with the New Year says that whom you meet first on the street in the coming year is of great importance. Of course, you're out of luck if it's a priest or a child. But if grandfather crosses your path, you will be happy and prosperous the whole year.
12 grapes – an obligatory tradition for every Italian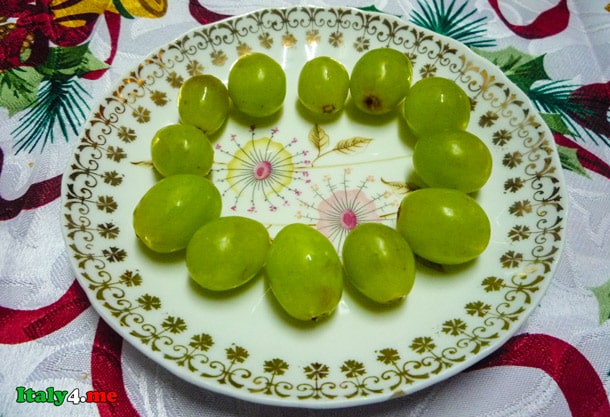 To the sound of the clock, most of us write a wish on paper, burn it, and add the ashes to champagne and drink it. However, the inhabitants of Italy came up with a much simpler but still a little strange tradition, associated precisely with the last minute of the outgoing year. They lay out 12 grapes, eating one with each clock stroke. It is believed that the one who ate the last berry in the first second of the coming year will be accompanied by … of course, good luck.
Wine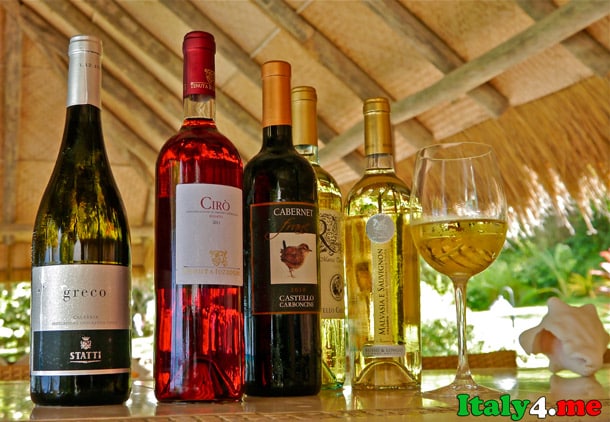 In Italy, champagne is not popular on New Year's Eve. Moreover, drinking French champagne is a mauvais ton. So instead, Italians prefer to count the chiming clock with a glass of wine produced in their region.
Befana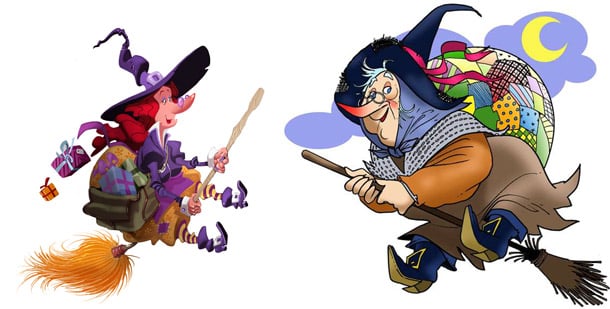 Italian kids don't get gifts on New Year's Eve. No, this does not mean that their parents are stingy people. The thing is that the good Fairy Befana puts gifts under the Christmas tree for children on January 6th. Italian kids are looking forward to the fairy-tale heroine hanging their socks on the fireplace, and in the morning, they rush to unwrap gifts. However, not all children get them: the fairy puts a piece of coal in their socks for those who misbehaved last year.
Throwing furniture on New Year's Eve
The good old Italian New Year's Eve tradition of throwing away unnecessary things in the last minutes of the outgoing year is not at all fiction. By removing unnecessary rubbish, people are getting rid of the negative energy accumulated over the past year. Therefore, walking along the Italian streets on New Year's Eve may be risky; torn trousers or a rare TV may fall on you.
Italians still have a lot of interesting and funny traditions: Christian and pagan, their own and borrowed. Therefore, celebrating the New Year in Italy is a great opportunity both to celebrate this holiday with dignity, and to get to know the country and its eccentric people better.